I was reading the lovely
Mousie's
blog earlier & her latest post is a "What book are you?" quiz. Hers was very good, you can read it & see what I mean.
Mine on the other hand, wasn't exactly what I'd hoped......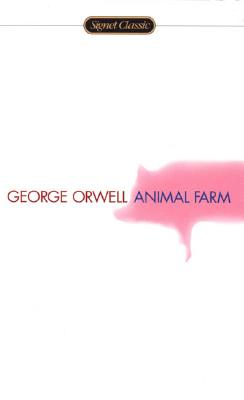 You're Animal Farm!
by George Orwell
You are living proof that power corrupts and whoever leads you will
become just as bad as the past leaders. You're quite conflicted about this emotionally
and waver from hopelessly idealistic to tragically jaded. Ultimately, you know you can't
trust pigs. Your best moments are when you're down on all fours.
Take the Book Quiz
And you lot at the back, stop sniggering at the last sentence!
I don't know why I put myself through this kind of stuff...! Lol