I was very restrained in the sales this year (this is more due to being broke than actual choice....) My lovely nana gave me £30.00 after Christmas. I
could
have spent it on something sensible or kept it for a rainy day but neither of those is very much fun & if I can't be reckless with money at 23 when I have no responsibilities then it's all a bit pathetic.
So, rather than keep the £30.00 I went straight to the ASOS website & blew it on this tailcoat that I've had my eye on since it first appeared. I couldn't afford it full price & when it down to half price, & was still in stock in my size then in my mind, that is fate.
Front view of beautiful, lovely tail coat;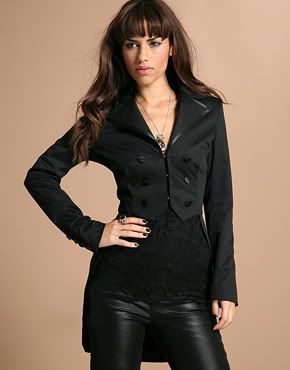 Back view of beautiful, lovely tail coat;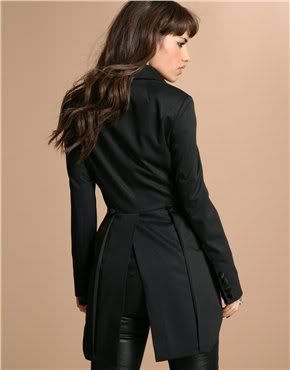 And it definitely was fate because when I tried it on, the tails weren't too long, the sleeves didn't swamp me & it actually fits properly around the bust. Miracles will never cease!
I also got these;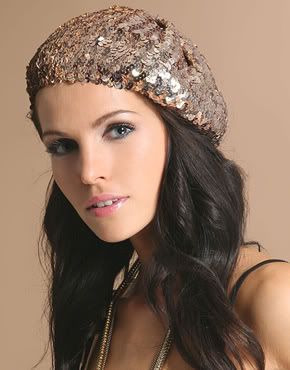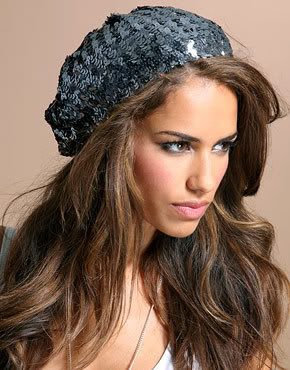 And this;
Oh, and some violet tights. Which surprisingly, look far better than they sound!
The berets were cheap & the silk blouse was a bargain.
When I tried the tail coat on my mother teasingly remarked that I should stop taking style notes from Sweeney Todd. Which I thought was a massive cheek!
Anyway, I have made a definite plan to go to London to celebrate New Year next year. I know I've been saying this for the past three years but this year is going to be different & I will get there come what may.
I even have the outfit I'm going to wear planned......
Tail coat, grey skinny jeans, the silk blouse above, Victorian style lace up knee boots and a silk top hat. I still badly want the silk top hat. And it looks like a good condition one will cost about £80.00. I have 11 months or thereabouts to save up, it's definitely do-able & I am definitely going to get one.
:o)