Regular readers of this blog will know I am a terrible corset and lingerie addict. I don't have an underwear drawer, I have an underwear chest of drawers.... I refuse to wear cheap and nasty nylon-type underwear so a lot of it is silk or similar.
Regular readers will also know that almost since this blog began, I have been hankering after the Emerald Green corset pictured in my sidebar. The problem is, that particular corset was almost £400 and was a limited edition so it was out of my reach. I was very particular about the style I wanted, the shade of green and the fact it had to be a proper corset and not just simply a corset-style top that is useless when it comes to shaping your body. I wanted steel boning, a waist-tape and a heavy cotton-drill lining to help with the support and shaping I
would get from it. It also had to be affordable.
Well, here it is :o). Finally, it is mine!
Front of my beautiful corset.
Back of my beautiful corset.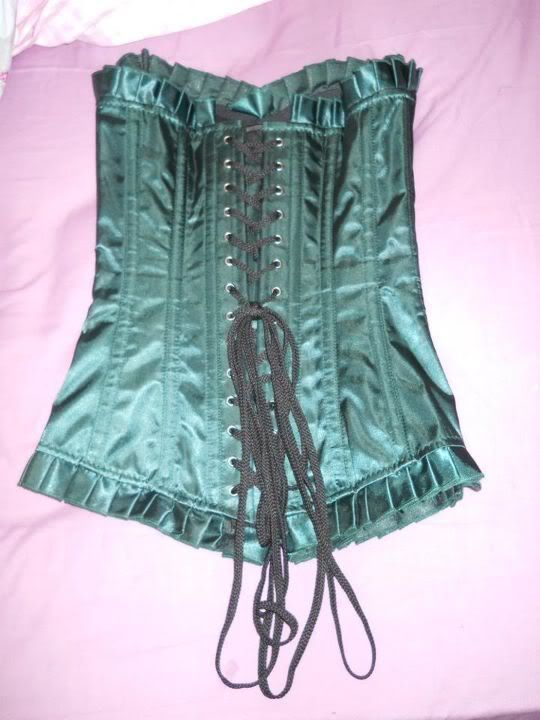 Picture of the in
ner lining, complete with modesty panels both front and back. I hate it when corsets don't have modesty panels. It just doesn't look right in my opinion. The waist tape provides additional support and shaping and gives strength on the pressure points of the material when the corset is laced up.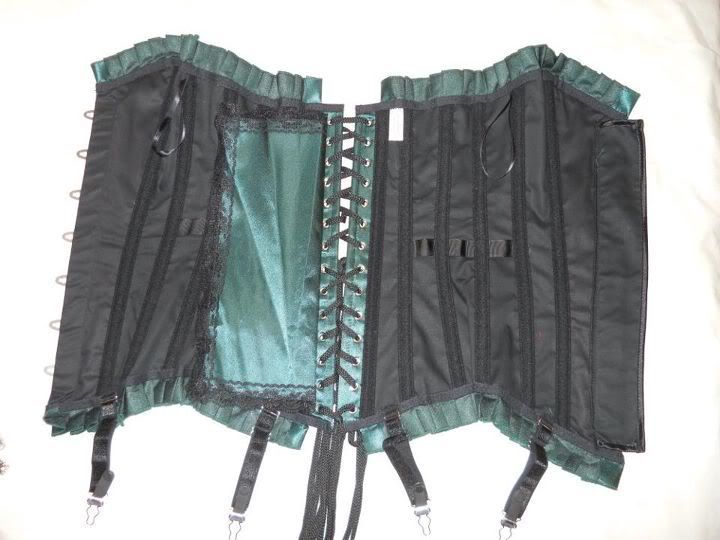 Detachable
suspenders. I hate it when corsets come without the option to detach suspenders. I've had to cut them off before now and sew in a little loop to enable
detachable ones to be added.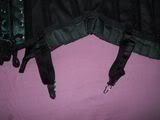 It is safe to say that I adore my new corset :o). I just have to find somewhere to wear it now and show it off! :o).