I have a fridge magnet with a fox on it that says "Lead me not in to temptation, I can find the way myself!" and it is actually very true of me. I have the attention-span of a drunk gnat sometimes and although somebody could walk up to me and dangle the most expensive designer shoes in front of me and the matching handbag and get barely a glance from me, if they walked up with a corset in one hand a pair of lace up boots in the other I would jump them for both and you would not see me for dust! The same goes for pretty lingerie.
So really, it was asking too much to expect me to ignore a Corset newsletter I got last week that pictured this beautiful item: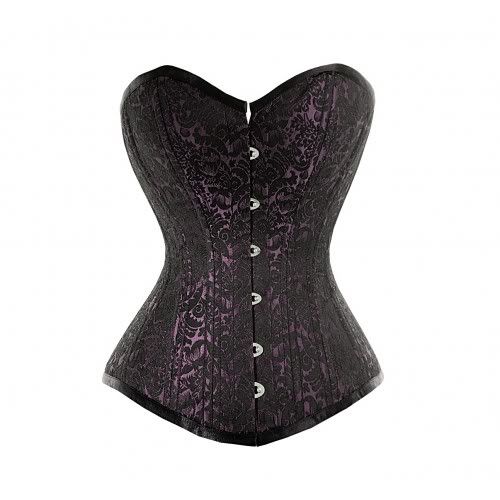 It is even more stunning up close than it is in the photograph and even better, it is a 20" waist size. For those not in the know, this doesn't mean my actual waist is 20", this means that my actual waist is a 24" because corsets do not go by your natural waist size otherwise there would be nothing for them to hold.
The other temptation came in the form of these boots:
Mine are different in that they are all leather and don't have the bow on the side but the overall style is the same. My boots have ribbon laces though which is nicer too :o).
I am going out next weekend and plan on wearing both the corset and the boots (although not on their own, obviously!)


As far as I know, the boyfriend has stopped reading my blog. If he was lying then I have this to say: It's okay, I'm happy to live on toast and soup for the next week. What I've got now is far better!